A Trusted Disability Service Provider in Penrith
We are My Link Assist— a dependable and experienced NDIS provider in Penrith. We are a team of highly trained and experienced professionals dedicated to helping our participants lead independent lives. In this direction, we offer a complete range of personalised services to help them live on their terms without safety ever being a concern.
Specialist NDIS Providers in Penrith
If you are looking for a reliable and trusted NDIS provider near you in Penrith, your search ends here! At My Link Assist, we are your local NDIS registered provider, offering holistic, growth-oriented care and support to participants in the area.
My Link Assist was established with a vision to attend to the various needs of our participants by offering them a wide variety of support services. We aim to not only cater to the daily needs of our participants but also help them build useful skills that allow them to succeed in life. Hence, we work with our participants to develop a highly customisable support plan that assists them in achieving their personal goals and professional ambitions.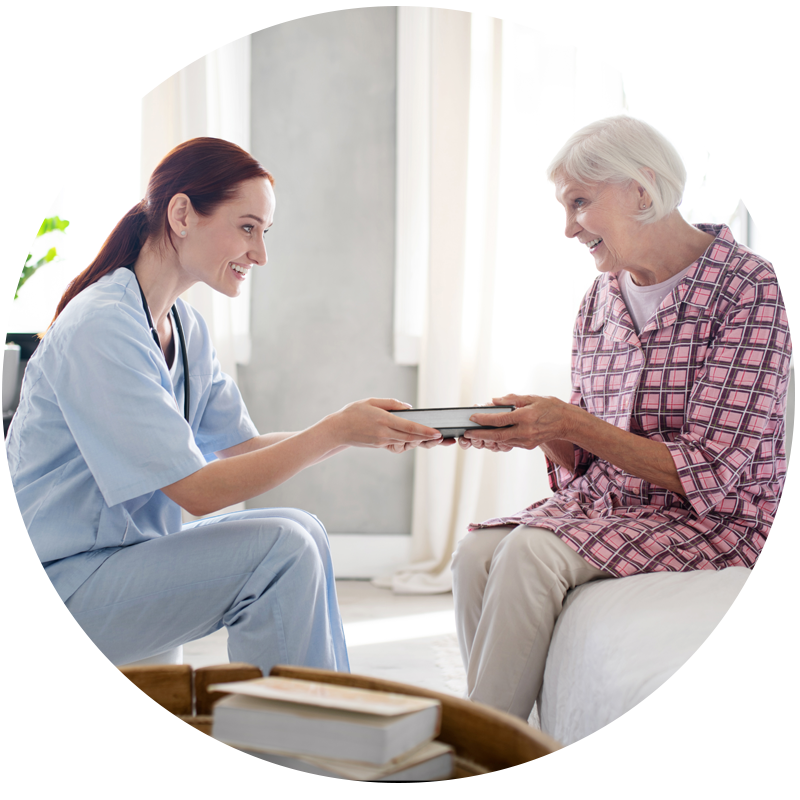 We work with highly qualified and trained support professionals who are empathetic to the needs of our participants and ensure that they are met efficiently. At My Link Assist, we offer a wide range of services that our professionals customise to best suit our participants' needs. Some of the support services that our participants can choose from:
Short-Term Accommodation (STA)
Respite Accommodation Services
In-Home Support
Supported Independent Living (SIL)
Long-Term Accommodation
Community Participation
Supported Living Accommodation
Active Night Support & Sleepovers
Support Coordination
All our services are designed to ensure that they not only cater to your needs but also add value to your life. Connect with our experts and find out how we can help you make the best out of your NDIS plan and take care of your personal growth, health and well-being.
Why Choose Us as your Disability Care provider
Why Choose Us as your Disability Care provider
We tailor our services to the needs and wishes of each client. Support workers at our company are highly competent, passionate, and empathetic. We deliver the best possible service to you with a positive attitude.
What is the National Disability Insurance Scheme (NDIS)?
The National Disability Insurance Scheme support is available across all states of Australia for residents between the ages of 7 and 65 living with physical, neurological, intellectual, psychosocial, sensory, or cognitive disabilities. It provides the funding directly to the individuals. It allows them to seek the necessary assistance to build capabilities that will help them lead an enriched and growth-oriented life while ensuring their comfort and safety.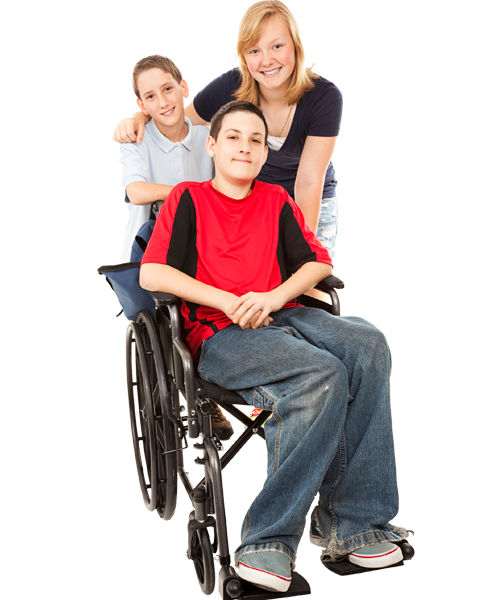 How to Apply for the NDIS?
Visit the "Am I Eligible" section on the official NDIS website to view the complete checklist and see if you are eligible for the scheme.
After checking the eligibility criteria, you can:
The NDIS will require sufficient evidence that confirms your (or your loved one's) primary disability.
Once you have submitted your application, the NDIS will review your eligibility.
The NDIS might ask you to submit further supporting evidence.
You can send this information by filling out the Supporting Evidence Form.
Once your application is approved, you will receive the "Access Decision Letter".
Depending on your support needs, current plans and future goals, the NDIS will work with you to create your NDIS plan.
Every NDIS plan is unique since it is a written agreement worked out with the participant. After the plan gets approved, the next step in your NDIS journey is to seek a trusted NDIS service provider.
Delivering Holistic Care to All NDIS Participants in Penrith
At My Link Assist, we are a team of dedicated professionals providing expert care and support to NDIS participants across the various suburbs across Australia. As experienced support workers, we understand that every participant has a unique set of needs and requirements. Hence, we take a participant-first approach in all our services to ensure all their needs are met.
As your go-to NDIS provider in Penrith, we offer services that help enrich every aspect of your life. Here is what you can expect when working with our experts:
Participant-focused approach
Wide range of services tailored to suit your NDIS plan
Transparency in all processes
Easy bookings
Round-the-clock assistance for participants
High-quality services at affordable prices, as per the NDIS Charter
Trustworthy and experienced staff
Active aid to help participants build necessary skills
Responsible and passionate professionals who are empathetic about easing the participants' regular lives
Are you looking for holistic NDIS support services in Penrith for yourself or a loved one? Connect with our experts to learn more about how we can assist you on your NDIS journey.