A Trusted Disability Service Provider in Parramatta
As one of the most recommended and trustworthy NDIS providers in Parramatta, we take a flexible approach towards attending to the needs of our participants. We offer them the support and assistance they need to lead an independent and enriched life while helping them achieve their goals and aspirations.
Specialist NDIS Providers in Parramatta
My Link Assist is your local registered NDIS provider offering support services to participants in and around Parramatta. When you opt for our services, you can rest assured that we will cater to all your needs and help you lead a growth-driven life without safety ever being a concern.
As experienced NDIS providers in Parramatta, we understand the importance of having a holistic support system that will assist you in actively pursuing your goals and achieving the desired outcomes, as mentioned in your NDIS plan. Hence, we ensure that our services not only cater to your needs but also add value to your health, well-being, and growth.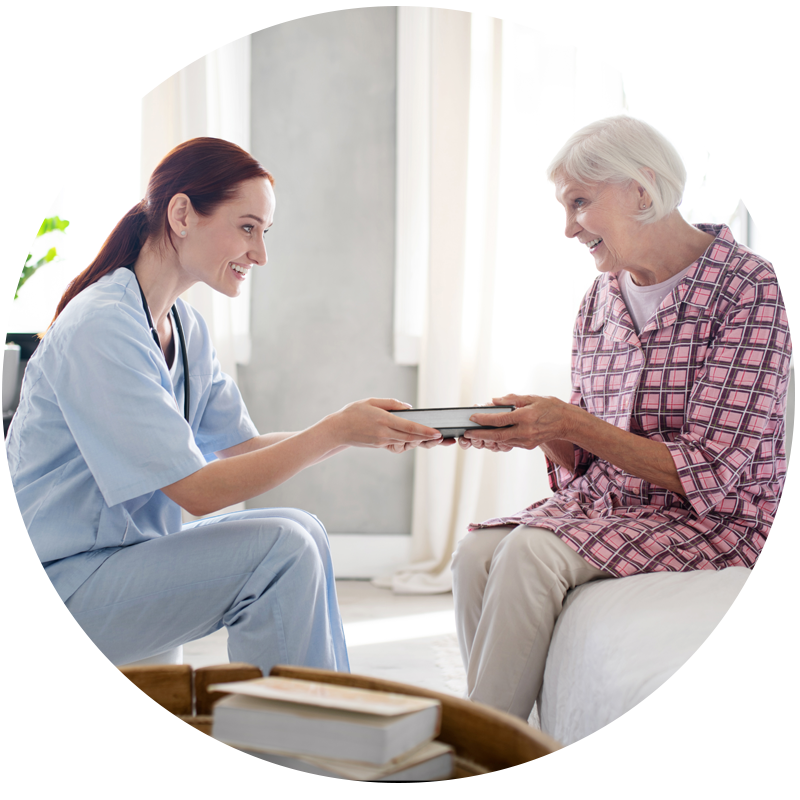 Our team of support workers are highly qualified, trained and experienced. They are empathetic to your needs, and when working with you, they will ensure that you do not have to face any discomfort because of an unfulfilled need. Here is what we assure you when you choose us as your NDIS provider in Parramatta:
We work with our participants to develop a support plan best suited to their needs.
Participants can choose from a wide range of services that we customise according to their requirements.
We work with participants to develop a support plan that aligns with their goals and requirements.
Our support workers provide round-the-clock assistance to participants to ensure that their needs and concerns are met immediately.
We assist our participants with their daily chores while helping them build capacities for an enriched life.
Our support staff ensures that our participants have access to everything they need to achieve their personal, professional and developmental goals.
All our services and pricing are in compliance with the NDIS Charter.
We also help our participants understand their NDIS plan and implement it in a manner so that they can make the most out of it.
Are you looking for a registered NDIS provider in Parramatta that prioritises your safety and comfort for yourself or your loved one? Your search ends here with My Link Assist, where we strive to help our participants lead a growth-oriented life while ensuring that all their needs are efficiently met.
Why Choose Us as your Disability Care provider
We tailor our services to the needs and wishes of each client. Support workers at our company are highly competent, passionate, and empathetic. We deliver the best possible service to you with a positive attitude.
What is The National Disability Insurance
Scheme (NDIS)?
The National Disability Insurance Scheme (NDIS) is an initiative started by the Australian Government. The scheme is the first of its kind in the country since it provides complete monetary support to all residents living with significant or permanent disabilities. It aims to enable such individuals to lead a more independent and enriched life surrounded by friends & family by connecting them to the support services they might need.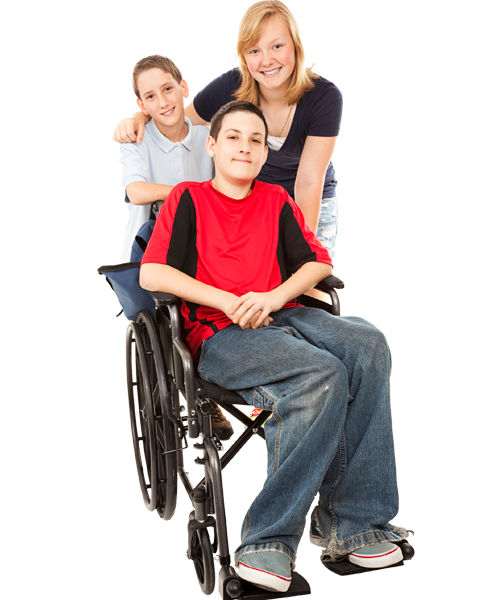 All participants must satisfy the following criteria to be eligible for receiving assistance from the NDIS:
All applicants must be Australian citizens, permanent residents of Australia or Protected Special Category Visa holders.
When applying for NDIS, the applicants must be between the ages of 7 and 65. Other supports are available for anyone over the age of 65 and children below the age of 7.
The NDIS supports anyone with intellectual, physical, neurological, psychosocial, cognitive, or sensory disabilities. However, the nature of the disability must be significant, i.e., limit the applicant's ability to perform their daily chores on their own, or permanent, i.e., will last through their lifetime.
The NDIS aims to offer support to participants and help build capabilities that allow them to lead a more independent life. Thus, applicants must provide sufficient medical proof of how the assistance from the NDIS will ease their life and help them achieve their developmental goals.
As a reliable and trusted NDIS provider near you, we will help you get started on your NDIS journey as soon as your application for the scheme is approved.
Delivering Holistic Care to All NDIS Participants in Parramatta
At My Link Assist, we are committed to helping our participants lead a more empowered life by acting as an essential support system in every stage of their NDIS journey. As experienced support workers, we understand the importance of assisting our participants in building the capabilities necessary to help them live as they envision. Hence, we focus on working with them to build a support plan conducive to their growth within a safe and comfortable environment.
As your local NDIS registered provider, we strive to assist you through every step of your NDIS journey by offering a wide range of support services. Some of the supports we offer include:
Short-Term Accommodation (STA)
Respite accommodation services
In-home support
Supported Independent Living (SIL)
Long term accommodation
Community Participation
Supported Living Accommodation
Active night support and sleepovers
Support Coordination
Are you looking for affordable and personalised NDIS services in Parramatta? Your search ends here with your go-to local NDIS-registered provider in Parramatta— My Link Assist. Here, we offer a wide range of support services tailored to suit our participants' needs and requirements.