A Trusted Disability Service Provider in Blacktown
At My Link Assist, we are a team of experienced professionals committed to assisting NDIS participants living in and around Blacktown. Our support workers work with you to provide services based on your requirements. Our tailored approach towards addressing your concerns helps us to ensure that you lead an independent life with minimal hindrances.
Specialist NDIS Providers in Blacktown
My Link Assist is a reputed and trusted registered NDIS provider based in Blacktown. We offer highly patient-focused services to all our NDIS participants to empower them to lead independent lives. Additionally, we work to provide our participants with all the necessary support and assistance that they might need to build the capacities required to achieve their personal and developmental goals.
As registered NDIS providers in Blacktown, we work with a team of highly qualified and experienced professionals. Our years of experience in the industry have helped us understand and anticipate our participants' needs, allowing us to assist them better in all their endeavours.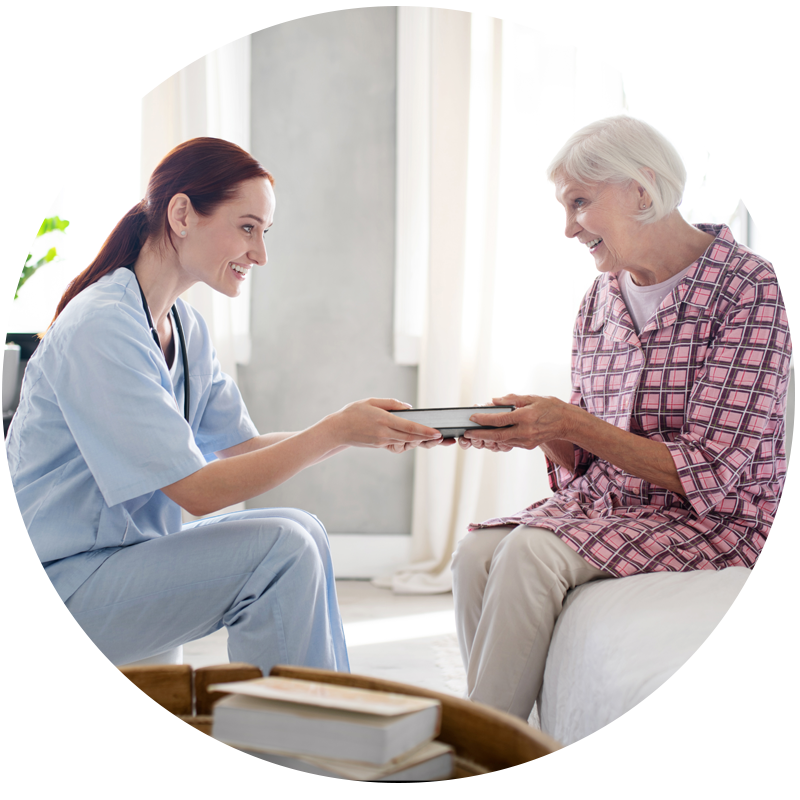 You can rely on us as your local NDIS registered provider for all your needs. Listed below are some of the services we offer to assist you through every step of your NDIS journey:
Short-Term Accommodation (STA)
Respite accommodation services
In-home support
Supported Independent Living (SIL)
Long term accommodation
Community Participation
Supported Living Accommodation
Active night support and sleepovers
Support Coordination
Tell us about the services that suit your needs, and as your NDIS provider in Blacktown, we will ensure that you receive the best possible care and assistance. Call us now to schedule an appointment with our experts or learn more about our services. We will happily answer all your queries and provide you with the necessary support services.
Why Choose Us as your Disability Care provider
We tailor our services to the needs and wishes of each client. Support workers at our company are highly competent, passionate, and empathetic. We deliver the best possible service to you with a positive attitude.
What is the National Disability Insurance Scheme (NDIS)?
Launched in 2013, the National Disability Insurance Scheme (NDIS) is an initiative by the Australian Government. Its objective is to give people with disabilities (physical, motor, sensory or intellectual) an opportunity to grow while assisting them to lead safe and comfortable lives.
Any Australian resident between the ages of 7 and 65 living with a chronic development delay or permanent or significant disability can apply for this scheme. However, to be eligible for the NDIS, you should be able to furnish sufficient medical proof of your disability and how it impedes your day-to-day functioning. Moreover, you should be able to demonstrate how access to the services under the NDIS will enrich and improve the quality of your life.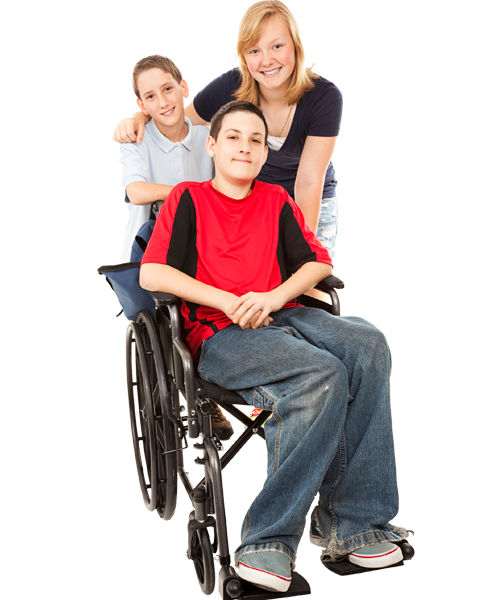 The NDIS offers personalised plans after assessing the participant's individual needs and personal circumstances. Some of the evaluation criteria for this assessment include the following:
The participant's current age group
Their current health and living conditions
The participant's caregiver's support network and family
Their care requirements
The participant's financial situation
Based on the assessment, the NDIS will decide the level of support you'll need and sanction funds accordingly.
My Link Assist is a registered NDIS provider offering holistic care and support services to participants living in and around Blacktown to help them build the necessary capabilities to live more autonomously. When you avail of our services, we will work with you to ensure that you make the most of your NDIS plan.
Delivering Holistic Care to All NDIS Participants in Blacktown
As your local NDIS registered providers, we are highly empathetic and focused on understanding your needs. All our staff members are trained and qualified professionals who will assist you with your requirements efficiently so that you can continue your tasks smoothly without any hassles.
We believe in delivering holistic support to our participants, encouraging them to lead independent lives and actively work towards achieving their goals and aspirations. Here is why we are the go NDIS provider near you, in Blacktown:
Highly personalised services to suit your needs
Fully qualified and trained professionals
Registered NDIS provider in Blacktown
A wide range of services to cater to all your needs
High-quality, affordable services, as per the NDIS charter
Compassionate and experienced support workers
Easy bookings
Transparent procedures and billing systems
Trustworthy & honest operations
So, if you are in Blacktown seeking NDIS services for yourself or your loved one, you are at the right place! Connect with us to learn more about how we can support you on your NDIS journey.