A Trusted Disability Service Provider in Castle Hill
My Link Assist is an experienced and highly reliable registered NDIS provider in Castle Hill. Our team has a participant-first approach towards all our services. And we put the health, safety, growth and well-being of our participants above everything else.
Specialist NDIS Providers in Castle Hill
Are you starting your NDIS journey and looking for an NDIS provider in Castle Hill? Your search ends with My Link Assist, a highly skilled and dependable NDIS registered provider offering assistance to participants across various suburbs of Australia.
We work with highly trained and qualified experts who ensure that our participants can lead a growth-oriented life while ensuring that all their needs are met. We encourage our participants to learn essential skills and build their capabilities to explore their potential without worrying about any possible hurdles.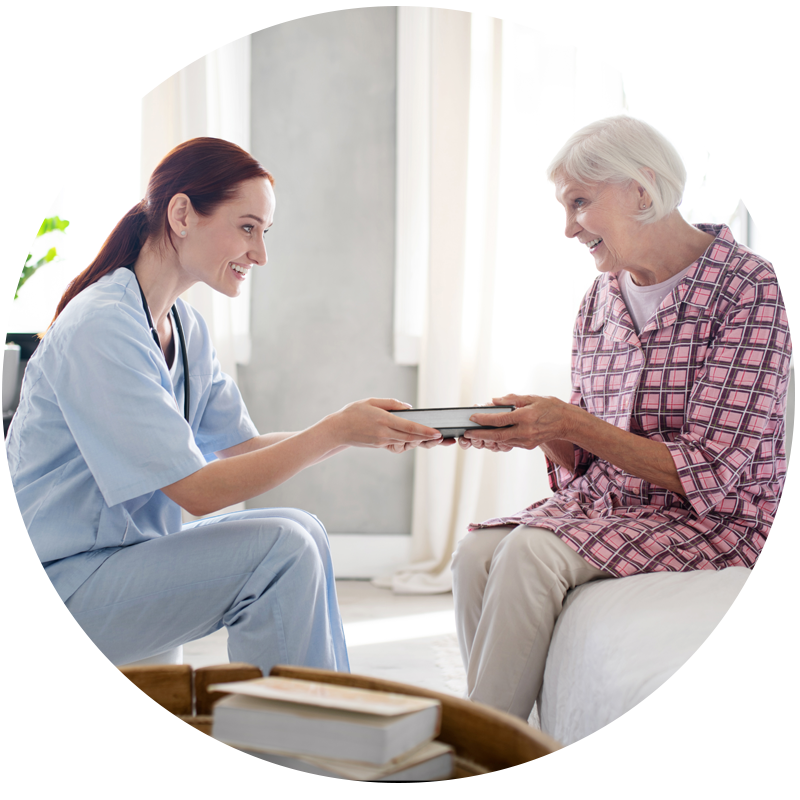 As your go-to NDIS provider in Castle Hill, we will work with you to develop a support plan that aligns with your present circumstances and future goals and aspirations. We have a participant-focused approach in all our services that allows us to personalise your support plan based on how much or how little assistance you need. Here's what you can expect when working with us:
Wide range of support services under the NDIS.
Experienced and empathetic support workers who take care of all your needs.
Active assistance to help you participate in community activities and build essential capabilities.
Highly customisable support services depending on the level of assistance you require.
Easy booking.
Transparent billing systems and procedures.
High-quality and affordable support services in compliance with the NDIS Charter.
Expert, round-the-clock assistance for all participants.
Honest, compassionate and trustworthy operations.
If you are a Castle Hill resident searching for reliable NDIS services, call our experts to learn more about how we can assist you.
Why Choose Us as your Disability Care provider
We tailor our services to the needs and wishes of each client. Support workers at our company are highly competent, passionate, and empathetic. We deliver the best possible service to you with a positive attitude.
What is the National Disability Insurance Scheme (NDIS)?
The National Disability Insurance Scheme (NDIS) is an initiative launched by the Australian Government. The scheme aims to provide support and assistance to all Australians living with all types of physical, motor, sensory, intellectual or psychosocial to help improve the quality of their lives.
The purpose of the scheme is to provide personalised assistance to participants, their family and their primary carers. The services offered under the NDIS are designed to ensure that participants can lead their lives more independently, in the company of family, friends and loved ones.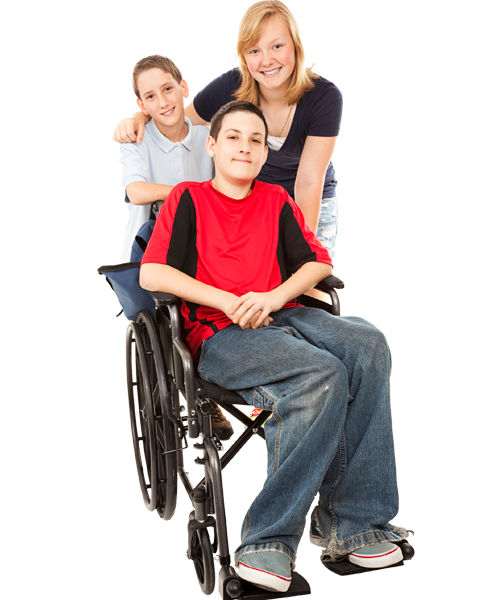 What Services Does the NDIS Fund?
The NDIS provides participants with financial support for services if they fulfil the following criteria:
The support must be directly related to the participant's disability.
It must assist the participant in building capabilities that help them achieve their short and long-term goals.
The support availed should help enhance the participant's social skills and assist them in forming meaningful relations with their community members through active participation.
The cost of services must be reasonable in light of how it enhances and benefits the participant's life.
The NDIS must be the most efficient provider of the service the participant is seeking. If some organisation has a better infrastructure providing it, the NDIS will not fund it.
Once the NDIS approves your application, you become eligible to receive monetary assistance to avail the support services you need to live life as you envision it. My Link Assist is your go-to registered NDIS provider near Castle Hill. We abide by all the rules and regulations defined in the NDIS Charter to deliver highly personalised care to all participants.
Delivering Holistic Care to All NDIS Participants in Castle Hill
As an individual, you are eligible to receive assistance from the NDIS for support services that help you achieve your long and short-term goals holistically. These supports are designed to help you build the capabilities you need to lead a growth-focused life in a safe and comfortable environment.
As your trusted NDIS services provider in Castle Hill, we provide our participants with a wide range of services designed to cater to all their wishes and needs. Listed below are some of the supports that we offer:
Short-Term Accommodation (STA)
Respite Accommodation Services
In-Home Support
Supported Independent Living (SIL)
Long Term Accommodation
Community Participation
Supported Living Accommodation
Active Night Support and Sleepovers
Support Coordination
As your local NDIS registered provider in Castle Hill, we take care of all parameters to ensure your health, well-being and growth. Connect with our experts to learn more about the services we offer and how we can assist you through your NDIS journey.