A Trusted Disability Service Provider in Drouin
Link Assist is a trusted Disability Service Provider in Drouin, helping participants of NDIS for over a decade. We have a highly-trained team of professionals who strive to provide services that encourage independence and self-sufficiency to the most possible extent . Our job is to make sure every person with disability gets all the benefits they deserve, and we're not going to stop until that happens!
Specialist NDIS Providers in Drouin
Your search for the best NDIS service providers in Drouin ends with Link Assist. Since the very beginning, our company's vision has been to help NDIS participants lead an independent and empowered life. The moment you choose us as your disability service provider, you open the doors to holistic care where every need of yours is addressed and catered to efficiently. Our services are provided by expert hands, and therefore, each of these services will contribute to your overall well-being, growth and development.
We understand how important it is for you to be able to overcome your everyday challenges and achieve your goals. Our assistance is the key that will help you along your journey, so we'll be there with you as your support system and caregivers. We'll assist you every step of the way through your NDIS journey, ensuring that none of your needs goes unaddressed.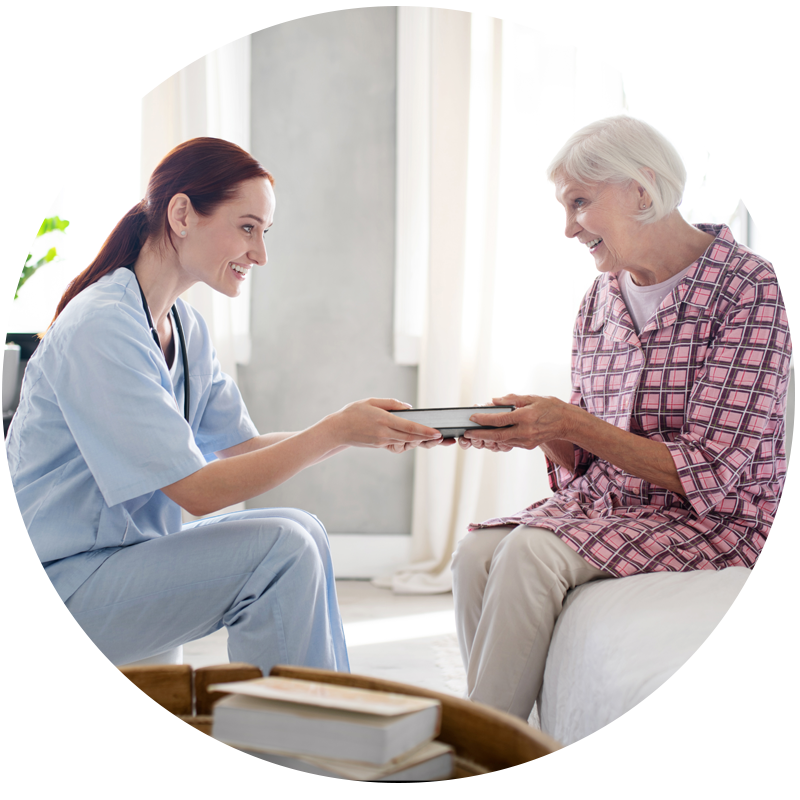 As your entrusted disability service provider in Drouin, Link Assist will help you with various services in Drouin, including:
Short-Term Accommodation (STA)
Respite accommodation services
In-home support
Supported Independent Living (SIL)
Long term accommodation
Community Participation
Supported Living Accommodation
Active night support and sleepovers
Support Coordination
You can select the assistance that matches your requirements, and we will be there to provide you with the best service.
Why Choose Us as your Disability Care provider
We tailor our services to the needs and wishes of each client. Support workers at our company are highly competent, passionate, and empathetic. We deliver the best possible service to you with a positive attitude.
What is The National Disability Insurance
Scheme (NDIS)?
The National Disability Insurance Scheme, or NDIS, is an Australian government-sponsored initiative aimed at providing financial and aided support to all individuals living with disabilities. The scheme was introduced in 2013, and its purpose is to ensure that every individual with a disability can live a safe, stable, and growth-oriented existence. NDIS is valid across Australia, and every resident can benefit from it.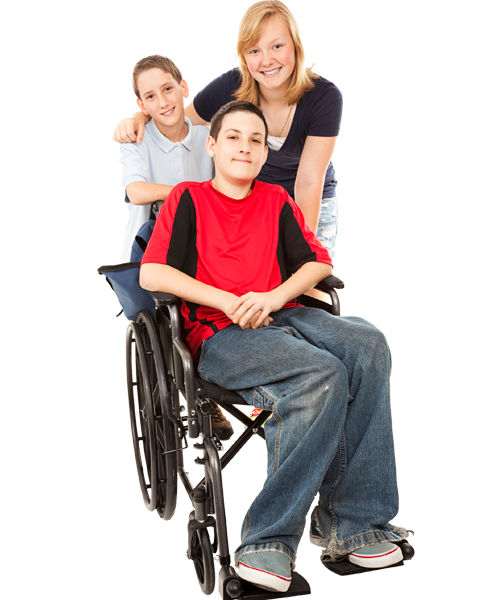 Before choosing an NDIS service provider in Drouin, one must ask a few questions-
Whether the Service provider is registered with NDIS?
Are they charging a fair price for their services?
Do they offer round-the-clock service?
Whether their staff is experienced and skilled enough to work with the disabled?
At Link Assist, The answer to all these questions is: yes. Our team at Link Assist works with you or your loved one to develop an individual care plan which will meet your goals and needs. We will work with you from the beginning of your NDIS plan until your goals are achieved. By providing quality services through skilled employees, we aim to enable our participants to experience a unique sense of comfort when it comes to receiving support from our professionals at home, school or in the community.
As a registered NDIS provider, We aim to ensure that an individual can live independently, have the right support available, participate in society, work towards employment, and experience better health and well-being.
Delivering holistic care to all NDIS participants in Drouin
Being an experienced team, we have catered to the diverse needs of NDIS participants within different environments through the years. We understand what it takes to provide quality services centred around the participant's needs, goals and choices.
We ensure that the safety and choice of our participants are prioritised over everything else.
We are experienced in catering to the diverse needs of NDIS participants within different environments.
Through our range of services, we ensure that nothing obstructs your smooth functioning in everyday life or hinders you from pursuing your goals as per your individual choice.
All our services are delivered in accordance with the NDIS code of conduct and are designed to enhance your quality of life and promote your growth.
We offer supported living services that will provide you with all the necessary resources to live independently in a safe environment.
Our team will work closely with you to ensure that nothing hinders your growth or restricts your independence.
Link Assist can help you out with all your needs and help you achieve your goals in life. Reach out to us now!